The Patterson School was open from 1909 to 2009, and for most of that time period, the students and faculty worked together to grow the food that would feed them on the land around the campus.
Through the Incubator Farm program. we're seeking to restore this legacy of agriculture education and self-reliance. We envision a happening community of people living and starting their land-based businesses with us, making use of the bounteous land and ready-to-go infrastructure on-site. With the 1400 acres of property, there is an immense opportunity to create a different way of life for ourselves.
Rooms are available for Incubator Farm program participants. It's a chance to live next to your field and immerse yourself in a sustainable farming environment that is growing every season. Currently, you can live in the Patterson dorms for $250 a month. We're working to restore the other dwellings on campus to liveable condition, to further build the space available for members of our community.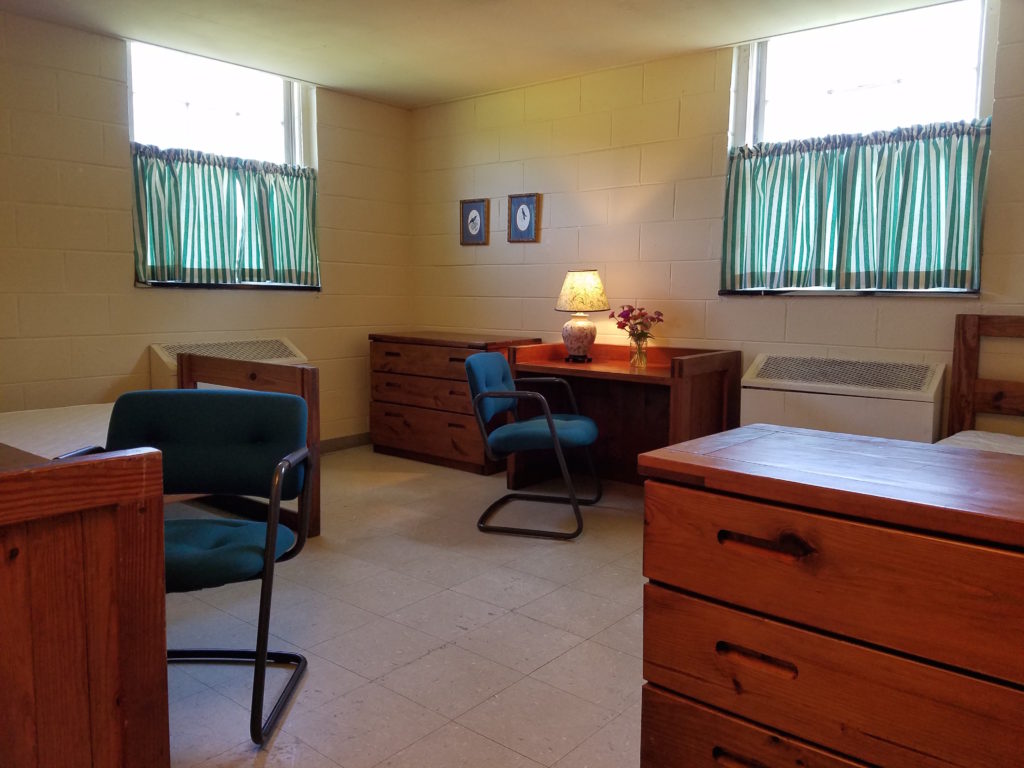 The Incubator site is in Happy Valley, Caldwell County, about 9 miles north of Lenoir and 10 miles south of Blowing Rock.The dorms are centrally located and ready to move into. The cost includes internet, and all utilities. We're looking for all manner of creative workers to fill our rooms, not just farmers– artists, teachers, gardeners are also welcome to apply. Work-trade opportunities for farm helpers and craftsmen with renovation experience are also available, just email benloomis@pattersonschoolfoundation.org.
Come be an early part of this exciting project community, and help us plant our roots deep for the years to come!