Part of our farm's mission is to provide great education about organic, sustainable, and traditional farming techniques. We work with excellent local teachers, passionate about the subjects they teach on, to bring our community closer through learning and growing.
Running a successful farm requires a lot of different skills. The more knowledge you equip yourself with, the more you can do on your own terms.  Check out what we've got going on with our first series of farm classes!
Brooke Kornegay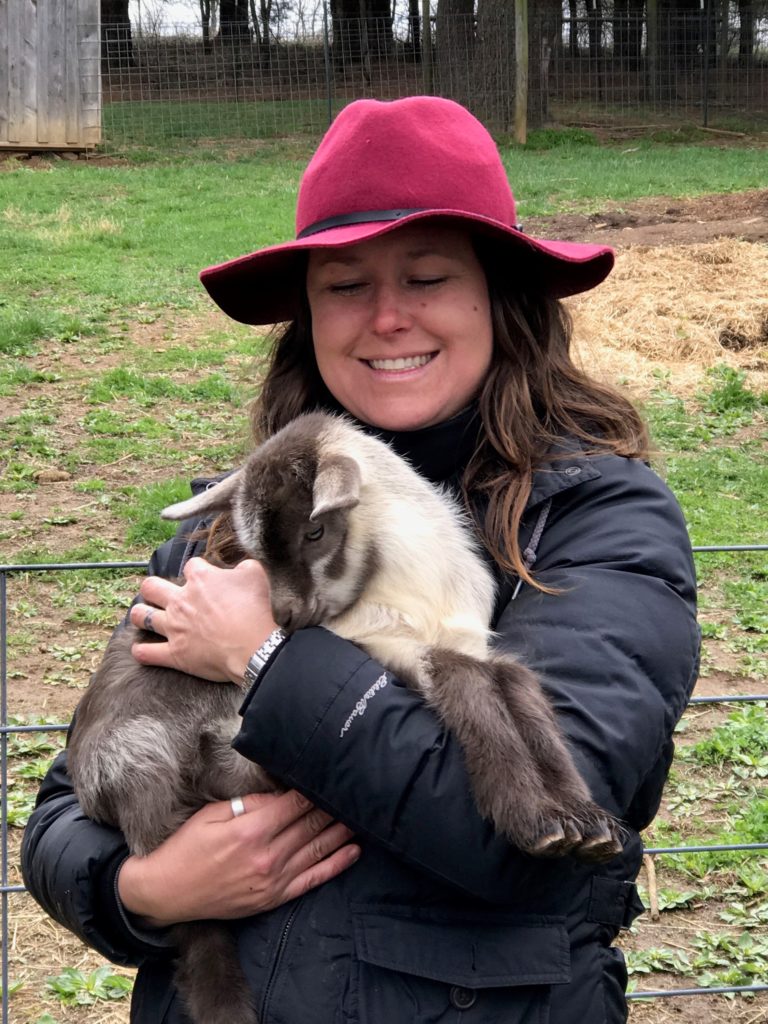 Brooke is an "academic farmer" who has been teaching and practicing sustainable agriculture for over 12 years. She has worked in Malawi, Africa, with the ministry of forestry as a Peace Corps volunteer, teaching sustainable agriculture and forestry conservation practices. Permaculture is a favorite field of study; Brooke has taught and certified students in the High Country and beyond. She holds a Master's of Science in Sustainable Systems, Agroecology focus, from Slippery Rock University in PA, where she was privileged to live and work on SRU's Harmony Homestead, an 83-acre sustainable demonstration site.  Brooke currently manages the Sustainable Development Teaching and Research Farm at Appalachian State University, a 157-acre historic farm located in Ashe County, NC. She has taught courses on agroforestry, soils, sustainable development, permaculture, agroecology practicum, and has supervised countless internships. Her main interests lie in the fields of permaculture and soil rejuvenation. She lives to connect people with the tools and knowledge they need to produce food in alignment with Nature for healthier communities and ecosystems.
Backyard Permaculture – July 22nd 12pm – 4pm
Purchase Tickets | RSVP on Facebook
At this workshop, you'll learn some off-the-beaten-path techniques on how to transform your home scale garden into a low maintenance, high production edible landscape. Permaculture is a way of seeing and designing spaces to align the garden with the natural flows of the earth, instead of working against them. Come get some new ideas for your mental gardening toolbox!
Making Mushroom Logs – August 26th 12pm – 4pm
Purchase Tickets | RSVP on Facebook
Come out and make your own shitake-growing mushroom log in a hands-on workshop at the Patterson School Incubator Farm! This day will be full of drilling, spawning, and learning about how easy it is to harvest your own fresh mushrooms with just a little know-how. All materials included!
Eli Bundrick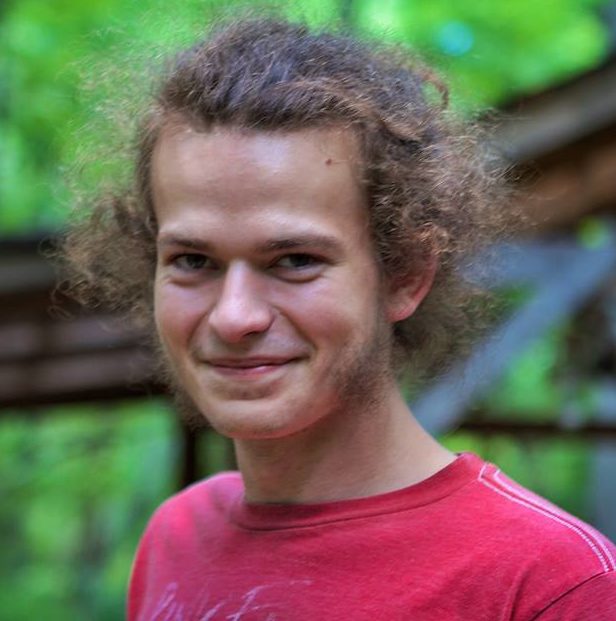 Eli Bundrick, 19, has been blacksmithing since he was 8 years old. Born in Rabun County Georgia, where the old traditions are still strong, he first became exposed to the craft through the Foxfire Program, a local initiative in the county school system to keep the Mountain customs alive; and also the publishers of the well known Foxfire books. Wayne Pitts was the resident smith when Eli entered the program. Wayne was a talented blacksmith, having learned to forge from the old timers of the area, and he represented an unbroken chain of knowledge stretching back to the earliest days of settlers in the Blue Ridge. Eli attended the John C. Campbell Folk School, studying under several accomplished smiths. He attends the Track Rock gathering every year. Primarily a blade smith, Eli makes beautifully balanced knives in a style all his own. Though young, he has a skill far beyond his years.

Portable Blacksmithing – August 5th

12pm – 4pm

Purchase Tickets | RSVP on Facebook

This class would teach students the basics of blacksmithing: The tools and how to use them efficiently, knowing the metal and the fire, and basic techniques to work metal.
Students will make hooks, coat racks, and fireplace pokers, and learn some of the history of the craft and get a look at its future.
Ken Crouse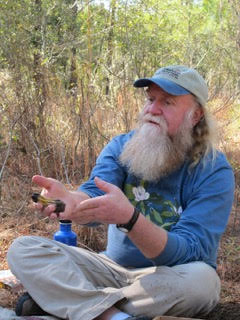 Ken Crouse is a lifetime resident of the Southern Appalachian region and has studied all aspects of mycology (mushrooms) for over 30 years. He has led many mushroom walks (forays) throughout the area and taught classes for the Organic Grower's School, Asheville Mushroom Club, Blue Ridge Discovery Center and many other organizations. Ken is a longtime member of the North American Mycological Association and has participated in forays throughout North America. Ken and his wife, Cindy, live in Wilkes County where they operate Peaceful Valley Gardens, a nursery/landscaping business and permaculture project.
Wild Fungi Foraging – September 16th

12pm – 4pm

Purchase Tickets | RSVP on Facebook

Workshop attendees will walk with Ken through the woods of the Patterson campus and learn about the great diversity of fungi around us that can be used for food and medicine! Western NC is the wild mushroom capital of the world, take advantage of this great resource in your own backyard!
Ben Loomis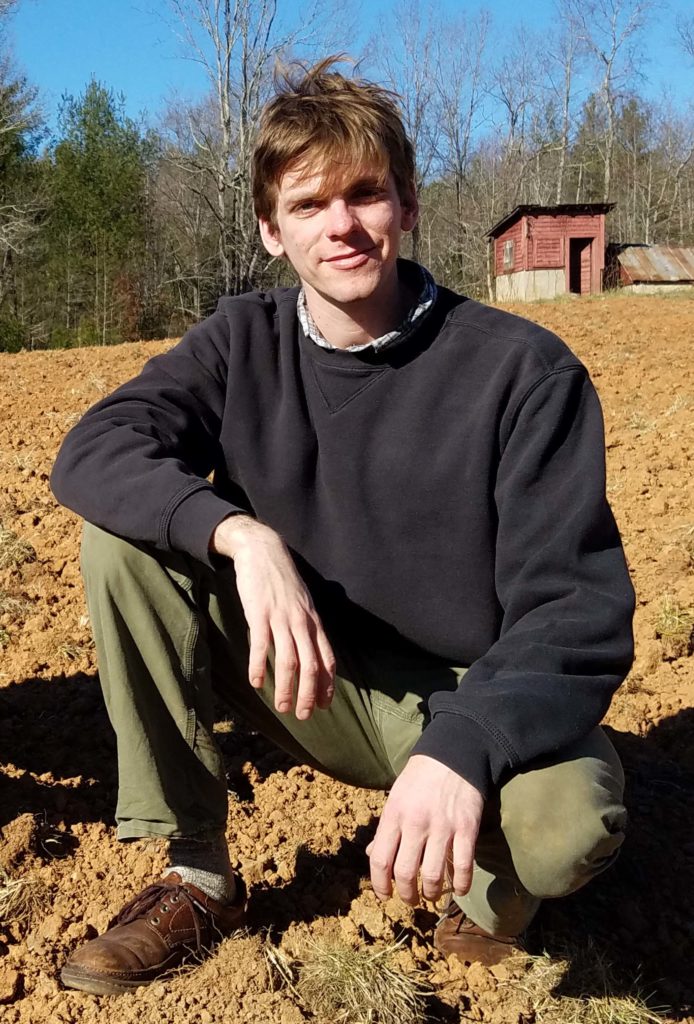 Program Director Ben Loomis will lead a deep dive into the world of Hugelkultur, a great low-cost technique to maximize your gardening area and build up you topsoil in an all natural way! This session will show how to choose a good space, construct, plant, and take care of your hugel. This technique is great for people with joint pain who don't want to reach all the way down to the ground for gardening. Bring your plants up to an easier height, and bring your soil health up too!
Building Garden Mounds – September 16th

12pm – 4pm

Purchase Tickets | RSVP on Facebook

It's all part of the community we're building on this beautiful property! You can check out our working project map right here, and more on how you can join incubate you farm or food business idea here at our site.

Sign up for our newsletter: