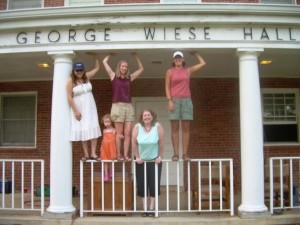 Wiese dorm offers affordable housing for large groups with 20 comfortably outfitted rooms (two twin beds per room) available for rent, as well as one 4-room apartment including a private BR and kitcheonette (with 2 twin beds in BR).  What a wonderful way to relive those college moments or just enjoy fellowship with friends and family!
An additional upstairs 4-room apartment will also be available in the near future.
EVERY room in Wiese Dorm has been restored with new bed linens and curtains.
* Bathroom is shared. 
20 Rooms w/Total Sleeping Capacity of 40           Room Rate/Night             –           $75