The Patterson School Incubator Farm is a system to help aspiring homesteaders and farmers get started making a living off the land. We're revitalizing a century-old boarding school property into a community space focused on sustainable agriculture and traditional arts, and you are invited to become a crucial part of that community.
Agriculture students: You're graduating soon. Do you want to make a resume, move to a different city, and work in-between jobs through your twenties? Skip the job hunt, the ladder, and the rat race. Put your degree to work right out of school and create the entry-level position of your dreams: owner of your own farm business.
Our system provides everything you need to get started farming right now. We bundle fertile land, tractor usage, housing, and commercial kitchen space into a ready-to-go package.
When I graduated, even the entry-level garden jobs required experience and connections I didn't have. Starting my own farm wasn't doable— where would I get the land, equipment, and money for other start-up costs? It would take years. Moreover, for all I learned in school, it wasn't enough to just go out and start on my own.
This system is designed to take away the ambiguity of starting to farm on your own. You'll work with our team of farm managers, regional experts, and marketers to make a roadmap for your first season. We'll provide hands-on help and accountability along the way. You don't have to be a student, we will work with anyone willing to invest in their farming dreams. It'll be hard work, but in just a few months you can be the owner of your own sustainable land-based business.
Let's get started: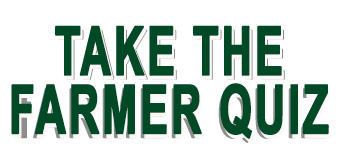 Sample Incubator Farmer Contract
Sustainable Farming Workshops (Free for all Incubator Farmers)
If you're ready to get started, we have everything you need. Sign up for our email list or contact me directly at benloomis@pattersonschoolfoundation.org if you want to begin.