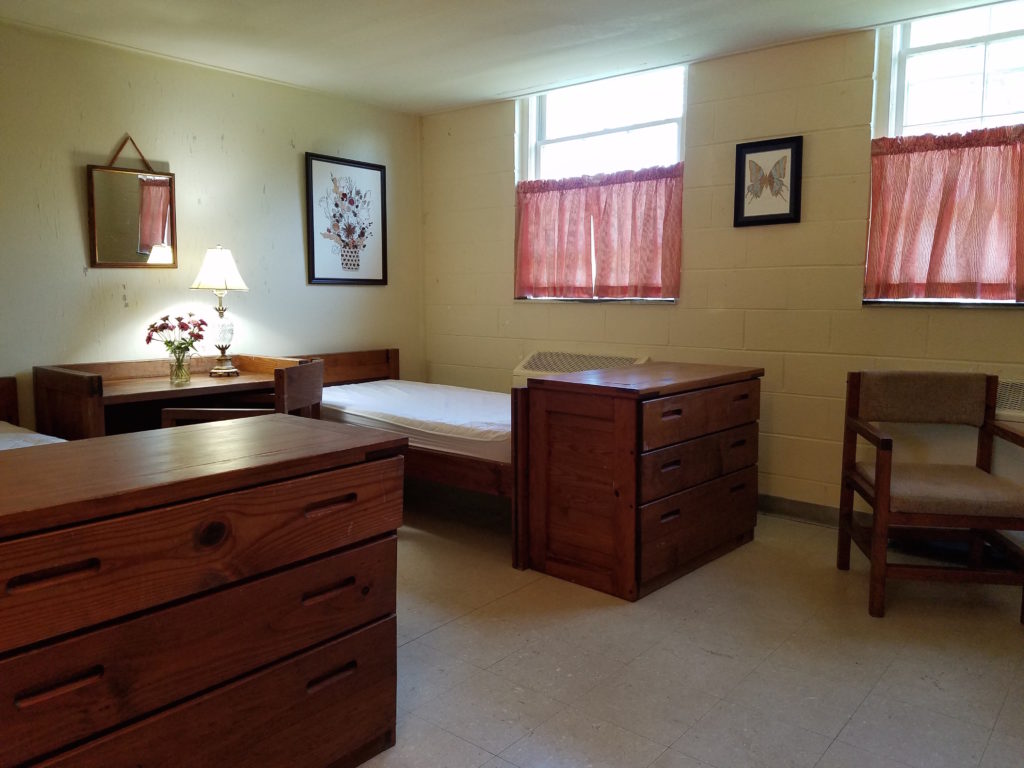 Dorm rooms are available October 14th and 15th in Wiese Dorm (1966) on the historic Patterson School campus for people attending the 2016 Patterson School Cyclocross Race.
Bring your own bed and bath linens, and enjoy our hot showers!
Breakfast will be served at 7am on Saturday and Sunday mornings to the cyclocross riders who rent dorm rooms: Hot homemade biscuits; fresh, free-range farm eggs and heirloom, pasture-raised sausage, with coffee for $5 / person.
No pets, no smoking. Rooms have two twin beds, and are available for $50 / night – some on ground floor and others on second floor. One to two apartments are also available with private bath, kitchenette and living area.
To reserve your room, please contact Susan Rowe at susanrowe123@gmail.com (preferred) or at 828 / 493-1497.
You may pay for the rooms via our PayPal account.