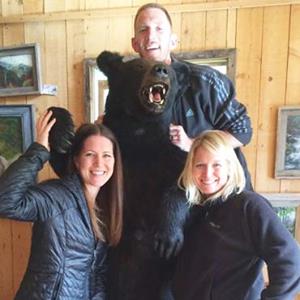 We are very excited to partner with Empower Personalized Fitness from Durham, NC for our first ever retreat weekend at The Patterson School. Empower is an innovative fitness and wellness company and they are launching a new venture called Empower Expeditions to showcase their unique fitness philosophy – ThinkFUN, Get Fit, Eat Well.
Their very first Expedition is coming up June 3rd – 5th at The Patterson School and as I learned more about this retreat it struck me that this experience would REALLY RESONATE with some of you. I am including a link to a little eBook about the programming and bios of presenters so that you can learn more about this weekend of relaxation, wellness and fun.
This week only there is an Early Bird Special Price of $429 which includes 2 nights accommodations, 6 delicious chef-prepared meals, plenty of wholesome snacks and participation in 9 educational sessions to help you connect with nature, discover your resonant energy, and ultimately create and experience the life you envision. Don't worry, there's also time on the schedule to relax, socialize, and do whatever you want!
Empower already has a diverse group of individuals coming from the Triangle area, and they are looking for pioneers to help blaze the trail for this new venture. Future plans include taking Empower Expeditions to Sonoma Valley and even Italy so you don't want to miss out on this first experience.
Read the e-book and learn more at www.becomepowerful.com/expeditions