Patterson School Foundation Board of Trustees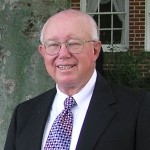 Jim Hogan, CEO/President/Vice-Chair
Jim joined The Patterson School Board of Trustees in 1983, thus beginning his and his late wife Marie's service to the School.  When the Episcopal Church decided to close and sell the School at auction in 1994, the Hogans, other locals, & Betty Patterson Medlin (Great Niece of Samuel L. Patterson) and her husband George, committed to saving the property and legacy for our community's future generations.  The group was legally advised to establish Patterson School Foundation, Inc. for the purpose of purchasing and protecting the property.  The Foundation is a non-profit, tax-exempt organization committed to preserving the Campus for educational, agricultural, inspirational, and historic purposes.
The School reopened in 1995 and continued to operate through May 2009, the School's Centennial year, educating several hundred students.  Because of Jim's continued dedication and generosity, Patterson has recently been able to enjoy a renewal of agricultural activities and educational ventures on this treasured property.
A descendant of General William Lenoir, Jim was born in the downtown Lenoir house where he still lives. He spent many years operating his father's business, Appalachian Outdoor Advertising, before selling the business to Lamar.  He continues to own and operate Joyceton Waterworks in Whitnel.  He also continues to be the primary manager and caretaker for The Patterson School campus.
In the 1990s, the School established an annual award known as "The Jim Hogan Dedication Award."  It was well-named, and recipients had to show great love for the campus through hard and steady work, words which well describe Jim.
Jim is a member of First Presbyterian Church of Lenoir, and a graduate of Davidson College and McCallie School.  Our Board President, Jim is an electrical engineer and is well qualified to  fix almost everything on campus.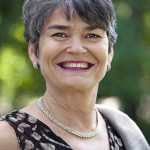 Kitty Gurkin Rosati, M.S., R.D.
A New York Times bestselling author, Kitty has specialized in the prevention and reversal of heart disease and other chronic diseases, with over 13 years of professional experience with cardiac and drug rehabilitation. Her work experiences also include teaching nutrition to dental students at U.N.C. at Chapel Hill, to IBM executives in the NC Research Triangle, and to patients in private practice.
After years in cardiac rehabilitation, she published her successful consulting nutrition efforts in implementing a reversal cardiac diet in the Journal of Cardiopulmonary Rehabilitation. She is a Registered Dietitian involved in preventing and reversing heart disease through a healing of not only the physical, but of the emotional and spiritual self as well.
Kitty is author of the books: Heal Your Heart: The New Rice Diet Program for Reversing Heart Disease Through Nutrition, Exercise, and Spiritual Renewal; The Rice Diet Cookbook; The Rice Diet Renewal; and along with Dr. Robert Rosati is co-author of The Rice Diet Solution. She served as Nutrition Director of the Rice Diet Program for 20 years. She is presently the heir board member of the Patterson School Foundation and serves as a Permaculture Committee member.
Jesse Plaster
Jesse Plaster is an architect in Lenoir, NC, and lives with his family adjacent to Patterson School.  His great-great grandfather, Hugh Dobbin, was minister and headmaster at Patterson for 23 years.  Jesse grew up in Happy Valley, and spent his free time in the mountains behind the central campus.  He and his family continue to farm much of the land to the west of Patterson School.  Jesse attended high school at the North Carolina School of Science and Mathematics, and was awarded a BS in Biology from Dartmouth College in 1995.  He went on to receive a Masters in Architecture from the University of Virginia in 1999.  Jesse is also the Chair of the Board of the Chapel of Rest Preservation Society, charged with the stewardship of the former chapel for the Patterson School.  As an architect, Jesse is particularly focused on the restoration and preservation of the numerous buildings on campus. Current projects include the restoration of Palmyra Hall.
Bryan Elliott
Bryan Elliot works with Principal Financial Group as a Financial Advisor, and has spent the past twenty-five years as business consultant and evaluator. An avid outdoorsman, Bryan is involved with the Lenoir Rotary Club, and his particular focus with Patterson School Foundation is the Building and Grounds Committee.
Nick Curtis
Nick Curtis joined the Patterson School Foundation board in August 2015. A life-long resident of Caldwell County, he is a graduate of Lenoir High School, a veteran, and a graduate of Virginia Tech. Nick began his career with Bernhardt Furniture in the late 1960s, instrumental in overseeing Bernhardt's lumber mill in Murphy, NC. In 1973, Nick helped direct the planning of Bernhardt's new central lumber and stacking plant, a state of the art facility at the time. He also participated in the development of the partnership with several other manufacturers to create both a particle board plant and adhesive facility to serve Bernhardt and other companies. His role in procurement grew to his elevation to Corporate Purchasing Director, a position he held until his retirement in 2000. At that time, Nick began working part-time in support of a number of Bernhardt ventures, a role he continues today.
Nick is Co-Chair of the Foundation's Land Committee since 2013, and his particular interest is the success of Patterson School's farm operations, including the restoration to productivity of the forests.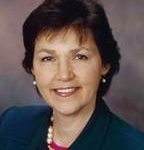 Debbie Goforth
Worked for 13 years with IBM as a Systems Engineer and multimedia developer/trainer. Obtained a BA from the University of South Carolina, and attended Florida Atlantic University's School of Computer Science, prior to joining IBM's ESD in Boca Raton, FL. Joined School of Communication Arts teaching staff as Multimedia instructor and worked as an independent consultant in the interactive and website design field with clients such as Duke University and N.C. State University.
Debbie currently works as Broker with Keller Williams Realty in Spartanburg, SC.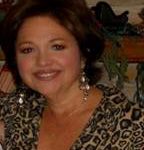 Joanie Salerno Guglielmi
Born and raised in Chicago, her eclectic career began in Human Resources with W.W. Grainger, Inc. During that period she discovered a passion for community service and began an extensive volunteer commitment with the Easter Seal Society of Metro Chicago, which later led to full time employment with the organization. Her experience there focused on special event planning, corporate sponsor acquisition, marketing and management and telethon/video production.
Growing professionally, she became VP of Development for the National Easter Seal Society, directing and coordinating development consultation and training services in all aspects of fundraising, marketing and public relations to 200 local Easter Seal affiliates nationwide. She served as staff liaison to national board and management committees.
Marriage brought a move to Richmond, VA, where she accepted an opportunity with a local health club to create a fitness program for children 6 months to 12 years, providing a wide variety of 25 weekly classes and activities. She actively marketed the programs to the community and trained and managed all needed staff.
In 2001 she began a journey into interior design, building a successful business with Southern Living at Home and becoming certified and accredited in home staging and redesign.
Joanie's commitment to her community has remained strong. She has served as an executive member and President of PTO boards of three Iredell Statesville schools, currently serves on the Executive Board of "Most Valuable Kids Charlotte," and is a member of the local "Be the Miracle" chapter.
A graduate of Lenoir High School and Salem College, Liza served as Executive Director for the Caldwell Arts Council in the 1980s, and as Communications Coordinator for Greer Laboratories in the 1990s. She has also been a board member for the Chapel of Rest Preservation Society for 32 years.
From 2004 through 2014, Liza and her husband William Early were owner / operators of Ripshin Goat Dairy, raising registered American Saanen dairy goats and making artisan farmstead goat cheeses for sale at farmers' markets in Boone, Blowing Rock and Hickory, and to area chefs. Her particular interest in joining the Foundation is to see the campus restored and enjoyed by the community.
Jon Hogan
Jonathan (Jon) Hogan is Manager for City of Hickory Landscape Services and has lived in Caldwell County since 2002. He has an Associate's Degree in Horticulture Technology from Western Piedmont Community College in Morganton and a Bachelor's Degree in Organizational Leadership from Mountain State University in Beckley, West Virginia.
Jon and his wife Melissa and son Sully enjoy hiking, camping, hunting and fishing as a family, and Jon is also an avid runner and cyclist. He has worked in the agricultural field for almost twenty years within local municipalities, and his special interests within the Patterson School Foundation are horticulture and education.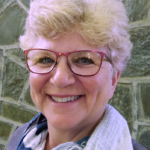 Susan Rowe

Susan Rowe, originally from Lawrence, Kansas, grew up in New Mexico, Virginia and South Carolina, eventually making her way to Lenoir after graduating from Clemson University with a degree in Financial Management. She has held positions with Sealed Air Corp., Uniroyal –Goodrich Tire Co., Bernhardt Furniture Co., and Greer Laboratories, Inc. Susan is currently bookkeeper with the Foundation and lives in Happy Valley.
Susan has two daughters, Merrill and Rebecca. She has done volunteer work with their schools, St. James Episcopal Church in Lenoir, the Caldwell Arts Council, and other organizations. Her interests with the Patterson School Foundation include raising funds for historic preservation of the school's two oldest buildings, Gard Hall and Palmyra Hall.
Alex Bernhardt, Ex-officio

Mr. G. Alex Bernhardt, Sr. has been the Chairman of Bernhardt Furniture Company since 1996 and served as its Chief Executive Officer. Mr. Bernhardt has been associated with Bernhardt Furniture Company of Lenoir, North Carolina, since 1965 and served as its President. Mr. Bernhardt has been a Director of Bernhardt Furniture Company since 1976. He serves as a Director of American Home Furnishings Alliance Inc. and First Union Corporation. He has been an Independent Director of Duke Energy Corporation since 1991. He serves as a Director of Duke Energy Carolinas, LLC and served in the same position since 1991.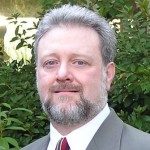 Danny Seaver, Ex-officio
Eagle Scout ~ 1969, Order of the Arrow Brotherhood ~ 1968
Valedictorian ~ The Patterson School Class of 1972
BS Appalachian State Univ. – 1976 Mathematics and Education
Appalachian State University Big Brother/Big Sister Program Coordinator 1974-1976
M. A. Lenoir-Rhyne College 1987 Academically Gifted Education
Post Graduate Study:  Appalachian State University and University of Georgia
Married to former Elaine Dula 1976, 3 children and 1 grandchild
Retired Mathematics Teacher ~ 34 years of service in Caldwell County and Hickory Schools
Adjunct Professor of Mathematics ~ Caldwell Comm. College & Tech. Inst. 1988-2000
NC State Nominee for US Presidential Award in Math Teaching 1991, 1992
3 Times Past President of Hickory Lions Club ~ 1989-2010
Bethlehem Lions Club ~ Vice-President 2011-2012, 2014,  President 2012-2013
Lions International Lifetime Member Achievement ~ 2011
Hickory Kiwanis Board of Directors
Key Club Advisor ~ West Caldwell High School 1983-97, Hickory High School 1997-2010
Carolinas District Key Club Outstanding Advisor, 1997
Carolinas District Key Club Honorary Membership, 2000
Carolinas District Key Club Lifetime Achievement Award, 2006
Key Club International Service Award ~ 1993, 1997, 2000, 2006
National Youth Leadership Forum Honorary Commission 2006
Kiwanis International Service Award ~ 2003, 2004, 2005, 2006, 2007
The Patterson School Board of Trustees ~ 1980-1989, 1996-2005, Chairman 1997 – 2004
The Patterson School Foundation ~ 2009 – present
Western Piedmont Sister Cities Association  Member ~ 2007 – present
Hickory Public Schools Board of Education 1989 – 1997, Vice-Chairman 1993 – 1997
Alderman, Ward III, Hickory City Council since 1998, Two-time Mayor Pro Tempore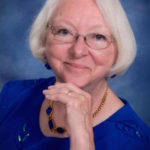 Janet H. Spoon, Ex-officio
Having earned her Bachelor of Science Degree from Greensboro College, Janet H. Spoon joined The Patterson School academic community in 1983 as a Language Therapist, Dorm Parent, and Organist. Since then she has worn many hats, including Librarian, Alumni Director, Interim Headmistress, and Assistant Head. She joined the PSF Board in 2002 and has been an active member ever since.
Patterson also attracted Janet because of her love of open space, the old buildings and history, and the opportunity to serve through the Chapel program. Her loyalty to Patterson has been continuous through good times and hard times, often serving gratis, earning her a 2003 NC Award for Outstanding Public Service.
She has a longtime special interest in horticulture, which has grown to include agriculture for the purpose of providing healthy foods. It is her dream that Patterson will increasingly grow as a center of healthy, sustainable agriculture, teaching others as well as growing foods. Included in this dream is preserving the history and legacy of the School and of Samuel Legerwood Patterson, keeping the alumni informed and involved in current affairs, opening the Suzanne Morgan Library to the local community of Happy Valley, and seeing the campus develop into beautiful gardens.
Besides horticulture, history, and nutrition, Janet loves studying birds and wildflowers, researching family genealogy, practicing photography, and spending time with her family and her five cats. Though Patterson occupies much of Janet's time, she is an active member of First United Methodist Church of Lenoir, NC, serving in the Chancel Choir and as Librarian.
Janet Wilson, Ex-officio

Janet Wilson was a member of the Caldwell County Board of Education for sixteen years, and she continues to serve on the Education Foundation of Caldwell County. She has been liaison between Patterson School Foundation and the Caldwell County Schools' STEAM program (Science, Technology, Engineering, Arts / Agriculture and Math) which is located on the Patterson School campus. This program serves Caldwell County K-8 students as well as students from Ashe, Burke and Catawba counties. The STEAM program is unique in North Carolina and is hailed as a model across the state and the region.