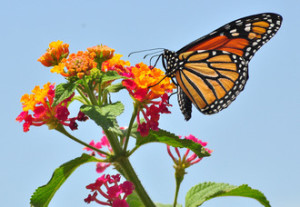 Since the 1990s, the number of Monarch butterflies has decreased an incredible 90% due in part to the widespread spraying of toxic herbicides, made by Monsanto and other agro-chemical manufacturers, which destroys their main breeding habitat.  Monarch butterflies exclusively lay their eggs on milkweed, and their caterpillars rely on the plant as their only food source.
I just took action to stand with progressive champion Rep. Chellie Pingree to demand that the U.S. Fish and Wildlife Service list the monarch butterfly under the Endangered Species Act.
Please consider signing this petition too!
Sign the petition here:
https://www.credomobilize.com/petitions/save-the-monarch-butterfly-from-xtinction?sp_ref=99090154.4.11444.e.44904.2&source=mailto_sp